Stay warm during cooler weather with this classic toboggan that has a 3-inch folding cuff for easy embroidery. The Port & Company Knit Cap is a staple for everyday Winter-wear due to its great price and wearability. It comes in a great selection of colors and is a fantastic value.

Features include:
- Great price & quality
- Modern, form-fitting shape
- Lightweight, but warm
- Fabric: 100% acrylic

Show More
Customer Reviews
74 Reviews
74 reviews by

Trustpilot
0 by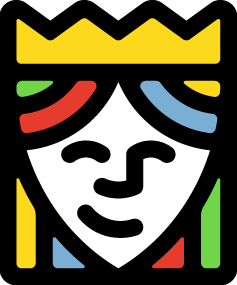 Queensboro
"Love the hats at the discounted price, but wouldn't pay full price for them. They look good and fit very well. Employees wear them through fall and winter seasons and like them very much. "

by just drive


1 day ago
"I love the hat! "

by Heritage ASL, LLC


4 months ago
"As always Great Product at a good price!"

by Bighumidor Cigar


7 months ago
"Beanies are very popular... we will be ordering more, with various logos we use "

by Herb Mindt


7 months ago
"My original order was for 7 embroidered beanie hat with my fire stations logo on them. They looked so great that I ordered 10 more. The company and products are top notch and I'll definitely be ordering more items from Queensboro!"

by Daniel VanDeusen


7 months ago
"Great fit and very well done!"

by Abraham Diaz


7 months ago
"Embroidery is beautiful and great quality. "

by Stephanie


7 months ago
"Quality is great, one size fits all which is a huge plus!"

by VidMuze


8 months ago
"Always a great product, value, and perfect quality in all respects. Thanks!"

by thomas fischer company


8 months ago
"Love the hat guys"

by Errol


8 months ago
"This were just great for my friends who work outside "

by KAK Services Group LLC


8 months ago
"Great product! "

by Victor Hall


8 months ago
"Our orders arrive fast, and the product quality is exceptional! Thank you! "

by nirab


8 months ago
"Warmer then expected.. Quality of our Logo is Excellent as expected.. Thanks Queensboro ♥ Looks us up on Facebook & Reverbnation.. ♫♪ Somethin bout Mary ♪♫"

by Justin Nelson


8 months ago
"The whole order came out perfect. The quality and the embroidery. Amazing beanies. Amazing company "

by Bailey Sasser


9 months ago
"Would definitely order again. "

by Jason Williams


9 months ago
"I like.Ill be back.I just sent my cousin to y'all"

by Grind hard or stop


9 months ago
"Great Beanie. Logo we put on came out great."

by Piedmont Dogs


9 months ago
"Another great purchase from Queensboro."

by Hawthorne Ice Garden


9 months ago
"I'm using these for customer appreciation for the holidays, I should have bought more, well Received!"

by Bruce Hylen


9 months ago